Meet Dr. Tammy Hiester!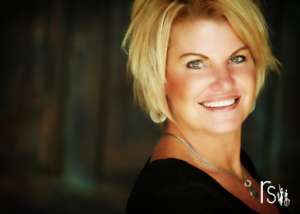 My name is Tammy Hiester – Stout. I am the oldest of five children. I grew up in Munster, Indiana with a wonderful and supportive mother, father, three sisters, and a brother. I graduated from Munster High School in 1988 and attended Purdue University. I graduated from Purdue in 1991 with a Bachelor of Science degree. I was accepted to Indiana University Dental School. I graduated in 1995 from IU and have resided in the Seymour area since 1995.
I have seven beautiful children, Alexis, Sidney, Andrew, Arie, Aidan, Keaton, and Ian. I take pride in being a mother and watching my children grow up in our wonderful community. I married Kenny Stout in February of 2010. I couldn't be the dentist, mother, and wife I am today without the support of my loving husband and children.
I opened my office in Seymour in 1998. I am a member of the American Dental Association, The Indiana Dental Association, the ITI Implantology Group, and the Seattle Study Club. Locally, I am an active member of the Schneck Foundation, Main Street organization, and the Seymour Chamber of Commerce. I attend several continuing education seminars at the Frank Spear Scottsdale Dental Center for higher education. This advanced learning opportunity has allowed me to grow and better my patients' concerns and needs by creating a beautiful smile.
I have a wonderful team at our office. We wouldn't be who we are today without the dedication and commitment of our staff. We genuinely care about our patient's oral health and their smiles. We take pride in our friendly, professional atmosphere. We want everyone to feel welcome. I would be honored to have you and your family as patients in our practice. We will strive to provide you with the best possible dental care. We are thankful and blessed you have trusted us and given us the opportunity to care for your dental concerns.